GAUSS Invited to Exhibit at the World's Largest Blockchain Summit Series
The World Blockchain Summit, the world's largest blockchain series, concluded successfully at the Sands Expo and Convention Center in Singapore on July 14th-15th. GAUSS was invited to exhibit at this large summit, and this Singapore conference was the second stop on the GAUSS public chain global exhibition tour. With close to 800,000 participants (Based On Mobile), this summit aims to bring together decision makers in the blockchain space for 2 days of panel discussions and other activities, mainly on future trends in the cryptocurrency space, blockchain security related, and quality project pitches. The GAUSS Singapore team linked a large number of global communities of blockchain and web3 founders at the conference, and also indicated to World Blockchain Summit that they would follow and respond to its official WEB3.0 Global Conference.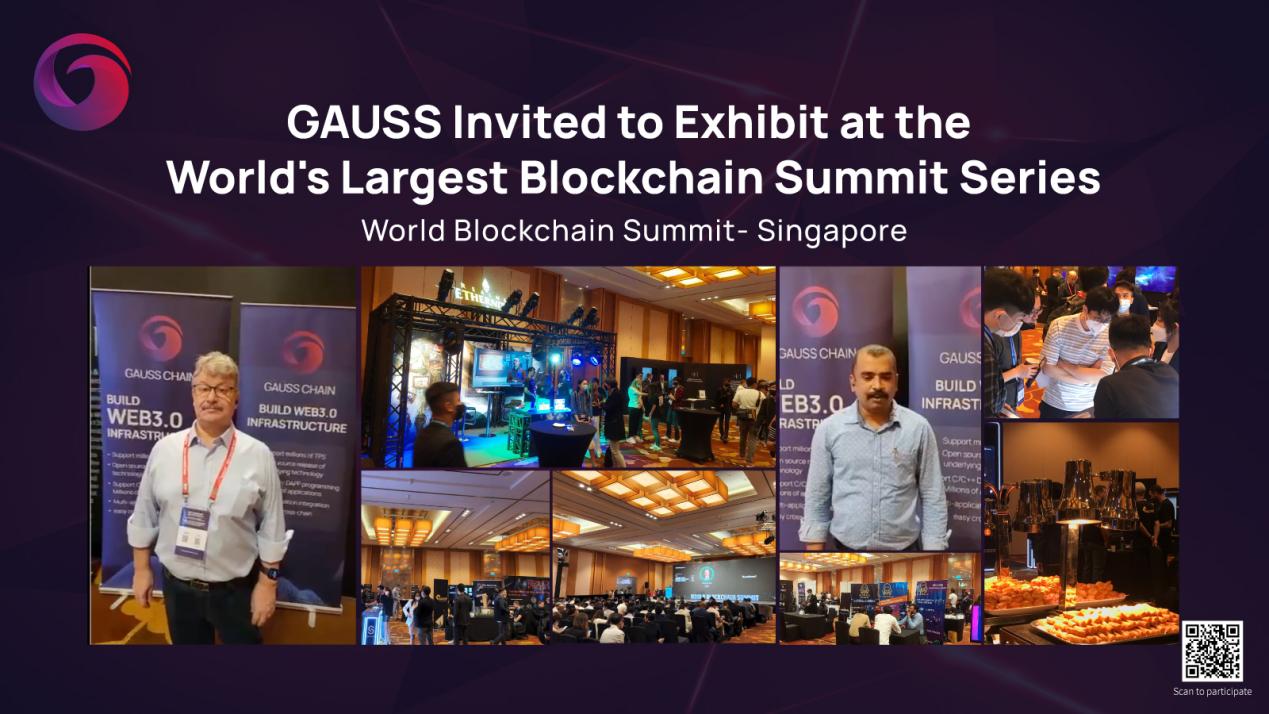 GAUSS Public Chain Program deeply links more than 1200 head institutions and startup teams in the global blockchain industry to collide with each other and empower blockchain ecological innovation and evolution around several cutting-edge themes of industry development, such as public chain ecology, DAPP application, NFT, innovation integration and security governance. It is reported that after 5 years of deep technical cultivation, GAUSS public chain has GAUSS enthusiasts in the global blockchain community, mainly in Asia, Latin America and Europe, gaining the attention of over 500,000 users and having 7 branches worldwide. 2022, with the policy direction and financial regulators' increased understanding of digital currency and blockchain world, major countries in the world will increase their support for GAUSS public chain plans to speed up the globalization process this year, develop the ecology faster, fission high potential projects, let the global digital currency enthusiasts have a faster and lower gas cost underlying public chain, and complete the goal of WEB3.0 basic public chain facilities industry first.
World Blockchain Summit is the world's largest blockchain summit series, attended by global blockchain experts and technology players in this space (including emerging startups), regional companies, governments, IT leaders, tech entrepreneurs, investors and blockchain developers. The conference flow is a mix of enterprise application case presentations, inspiring keynotes, panel discussions, technical talks, a blockchain exhibition, a startup pitch competition and plenty of networking opportunities. And GAUSS is known as the most anticipated public chain project in the WEB 3.0 era, so naturally it will not miss such a grand eco-summit to explore the future of public chain development with its industry peers.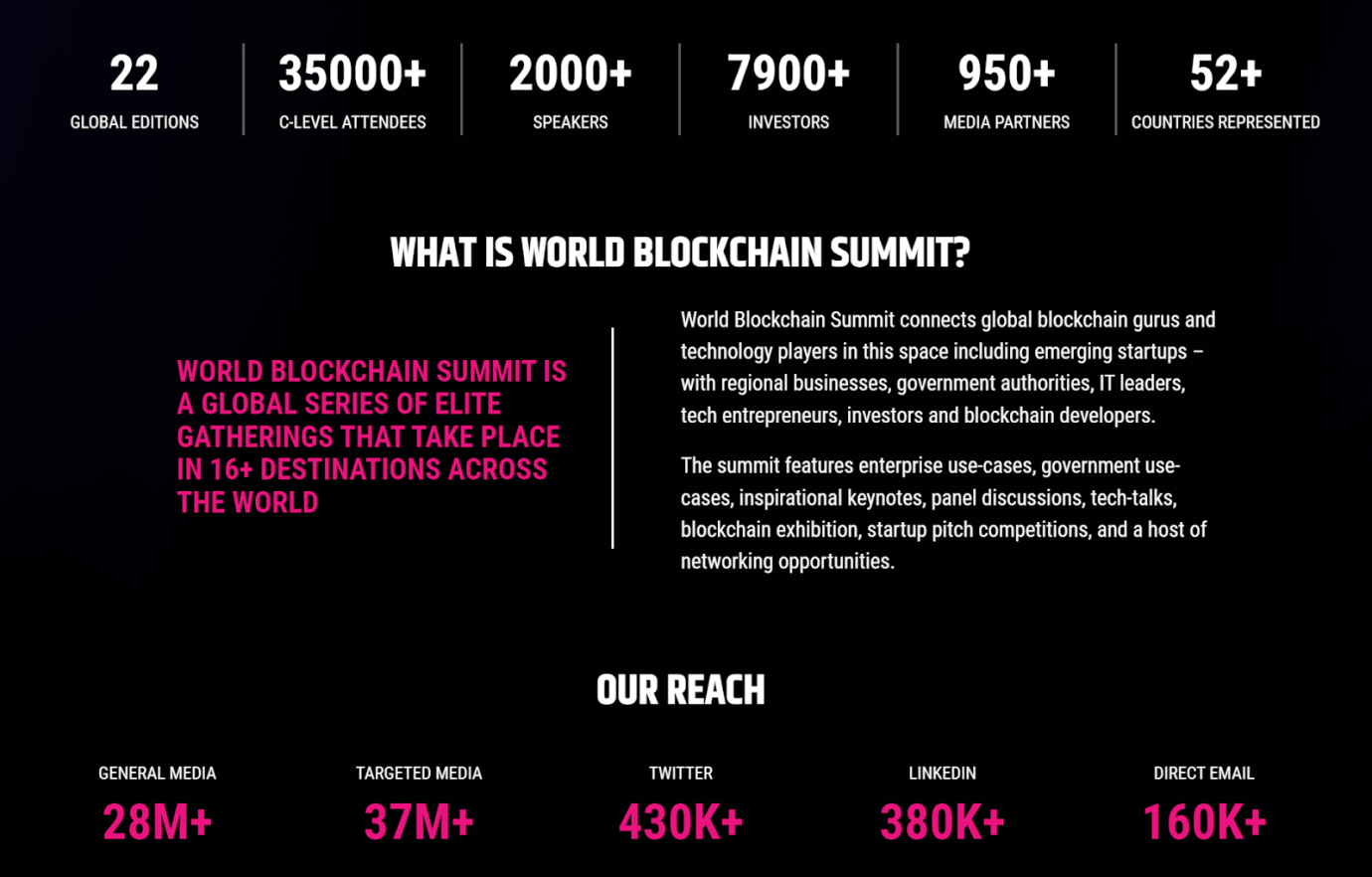 (World Blockchain Summit official website information)
GAUSS Chain, which has been in technical development for 5 years, will complete its 4.0 mainnet upgrade and go live in August 2022. The GAUSS DAO program is now live and will officially close on October 16, 2022.
Check it out. GAUSS has now officially announced that with the end of the DAO program, all unsold shares will go into a black hole for destruction.
GAUSS News
GAUSS Network's unique payment token, GAUSS, will also be available on OuYi OKX, Cryptocurrency, Coinstore, and Gate in 100 days.
About GAUSS Chain:
GAUSS Network is a promising network infrastructure for the next generation of Internet Web 3.0. The core of GAUSS Network is the chain router GAUSS GW, and all asset transfer processes across chains are tracked through GAUSS GW to record the total amount of assets held by each individual chain. This GAUSS Chain version 4.0 upgrade adds five arrival formats: immediate arrival, delayed arrival, continuous arrival, periodic arrival, and never arrival. Also, everyone can connect new independent blockchains to GAUSS GW and each independent chain can be backward compatible with the new blockchain technology to maintain the stability of each independent chain, and GAUSS GW will also isolate each chain from other faulty problem chains. This GAUSS Chain 4.0 release is compatible with ETH\BSC\TRON and other EVM series contracts, which improves the robustness of GAUSS Network series.
Follow GAUSS Chain
Official website: https://guasslab.de/
Twitter: https://twitter.com/GaussNetwork
Telegram:https://t.me/gaussblockchain
Medium: https://medium.com/@kon_seik