International Data Engineering and Science Association (IDEAS) held the Global Blockchain Conference and Blockchain Hackathon in Chicago on August 26, 2018. Industry experts and application platforms in various industries communicated with each other to explore and develop future blockchains Software and scene application solutions.

Professor Chad, Chief Architect of GODECHAIN, was invited to attend and participate in important speeches. As a senior technical team for in-depth exploration of blockchain applications, he stated, "In addition to generating Tokens, a blockchain project is more important to consume Tokens and build a good The economic model is the top priority of later applications." The GODE developed by its technical team will meet you in the future, GODE will break the cognition of the value of user identity data, and as a highly compatible public chain application, GODE Token will return value to the community, allowing contributors to retain the greatest right to speak.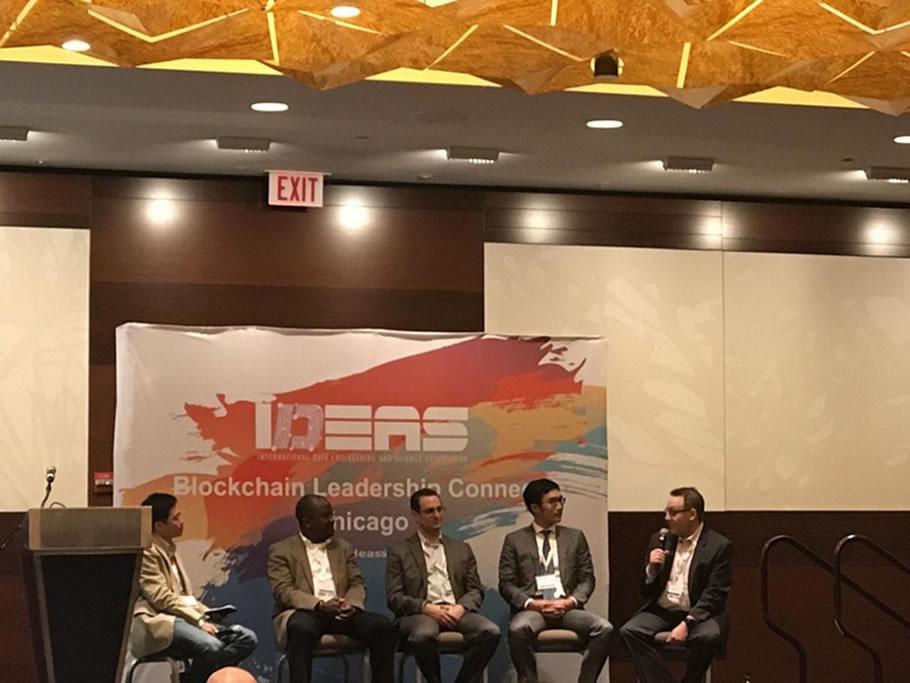 For the GODE team, the goal of participating in the hackathon is to find investors who can provide financial support for their crypto projects, meet more entrepreneurs, explore new skills, or win rewards in challenges, focusing on Blockchain Web3 .0 Application DApp development. The scene was attended by teams of developers from Silicon Valley, Toronto and around the world. During the project roadshow, on-site industry experts showed great interest in the idea of GODE CHAIN's web3.0 application solution, and temporarily added project architecture analysis for node support. At the same time, multiple project teams were highly recognized by judges and institutions.