On January 29, 2023, 19:45 Beijing time, the theme of "Great Convergence · Great Future" conference was jointly held by GODE official and Datang International Alliance DAO Organization in ZOOM Cloud Consensus Hall and was successfully held.
This cloud consensus conference, for the global consensus to welcome the spring and breakthrough cognition pointed out a new direction, set a new goal to start the year with a profit - a "win" future. Let the global market further coalesce the consensus of "choose GODE choose wealthy and free life, sure GODE sure rich and corning life", and form a super consensus and confidence on "GODE real technology and real future"!
The conference kicked off with a video message from GODE's official representative, which was attended by more than fifteen hundred conformers from around the world. Professor Chad, the chief architect of GODE technical team, came to the conference site and not only sent New Year's wishes to all of you, but also told the attendees about the strategic planning and iteration of GODE2023 with passion. Real technology once again burst out strong power and caused everyone a sense of happiness!
In the style show · Thanks for meeting chapter, a number of evangelists shared their openness to breakthrough cognition, to certainty to struggle to form a club, lucky to meet GODE's journey, in the process to establish the belief of building, sharing, winning and living together! And reap the rewards of daily sermons in 2022.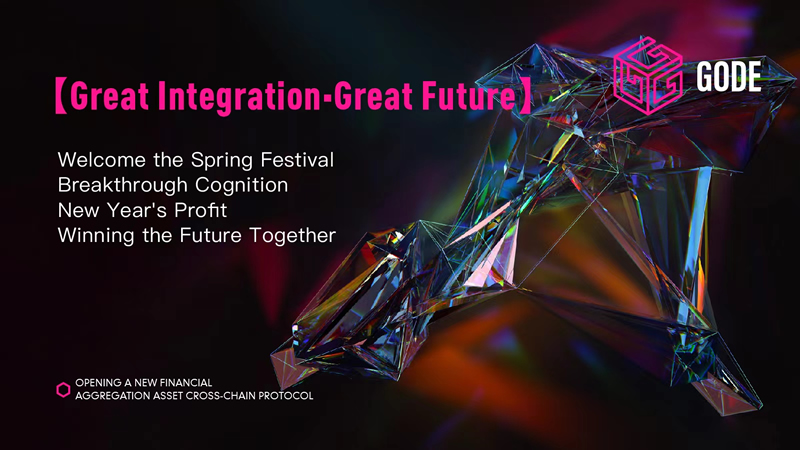 In the chapter of Goal-oriented · Dreams Come True, several evangelists confidently set out the plans and goals of the club in 2023, which will surely be an important year in the history of GODE's development, with ecology generating value, technology applying diversity, and value realizing power, all of which make every day of GODE's future worth looking forward to and creating!
Finally, GODE official sent the market "golden egg" for everyone, more cohesion of "choose GODE choose wealth and freedom of life, sure GODE sure rich and healthy life" strong consensus.
In order to return the enthusiasm of the evangelists, the organizing committee specially prepared millions of airdrops, which were immediately dropped at the event site. During the period also carried out the prize rich raffle activities, let the participants to harvest unexpected surprise!
The whole meeting lasted nearly 120 minutes, all the participants participated in the whole meeting with full enthusiasm and enthusiasm, and there was continuous applause and flowers throughout the meeting, which shows that everyone has formed a strong consensus and confidence in "GODE Real Technology Real Future"!
This conference not only led a new model in the blockchain field, but also made the consensus makers more confident in "GODE Real Technology Real Future", and the market response was strong, which is undoubtedly a very successful cloud consensus conference.