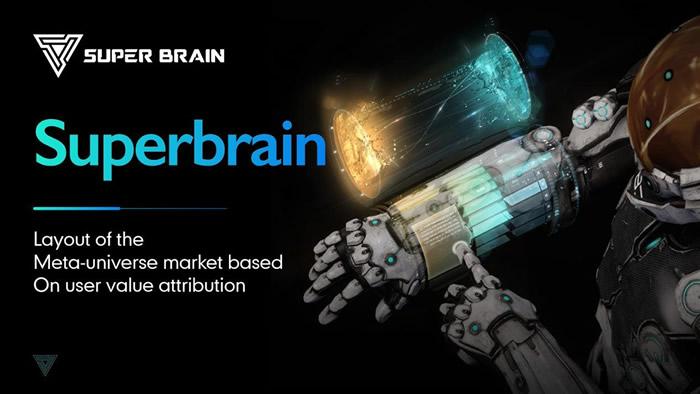 While the Bitcoin bull run and DeFi craze sweep the headlines, a silent revolution is creating chemistry in another corner of the cryptocurrency space: non-fungible tokens (NFTs).

NFT only started to go mainstream after the launch of the earliest collection of NFTs represented by CryptoPunks on the Ether blockchain in 2017. As the first smart contract platform in the crypto space, the Ethernet network and its smart contract capabilities support token creation, programming, storage and trading built directly into the blockchain itself.
In 2020 on the layout of NFTs and the metaverse, Sebastian Fahey, Managing Director of Sotheby's Europe, has said that at the moment NFTs are one of the most fundamental and exciting market innovations, and that although we have only scratched the surface of NFTs for now, in the future they will drive the emerging world of art with expertise and curatorial applications for the digital native generation. Against this backdrop, in April this year SUPERBRAIN CEO Evan Khan realised the current market prospects of the digital economy and the future development trend of the metaverse, and subsequently formed a core of blockchain technical staff to formally establish SUPERBRAIN. Evan Khan believes that the future NFT will not only bring a qualitative change to the underlying value system of the meta-universe, but also based on the powerful massive data market, it will be a game of arithmetic era, and the value distribution system of miners should be the breakthrough to become the mainstream market in the future.

Evan Khan believes that the accelerated iteration of NFT to GameFi and DeFi is redefining the future of the financial world. one Piece is focused on the GameFi NFT aggregation market and will be integrated with the SUPERBRAIN metaverse ecosystem in the future. A new NFT arithmetic play will be developed around SUPERBRAIN in the WEB3.0 segment. Under the new era of "NFT", the identity of a miner no longer refers specifically to a node with a physical arithmetic product, and the reward it receives is no longer a single reward. Every user with NFT arithmetic power can participate in the ecology, enjoy the ecological rewards, and also play the Defi field to obtain multiple rewards.

The birth of SUPERBRAIN should allow everyone to have an independent decentralised identity piggybacked on SUPERBRAIN's large arithmetic grid system, where users can earn through the meta-universe world, NFT, game earning and community building, just like a super brain, where each user is like a neuron, constantly evolving and upgrading to complete their mission, where Any player can participate in the construction of SUPERBRAIN. What SUPERBRAIN aims to build is never a single application carrier, but an ecosystem of diversified technology applications and community-driven platforms.
Back in 2019, Mr. Evan Khan noticed the prospect of the metaverse market. superbrain is currently in the development stage and has already launched a global developer co-creation programme.